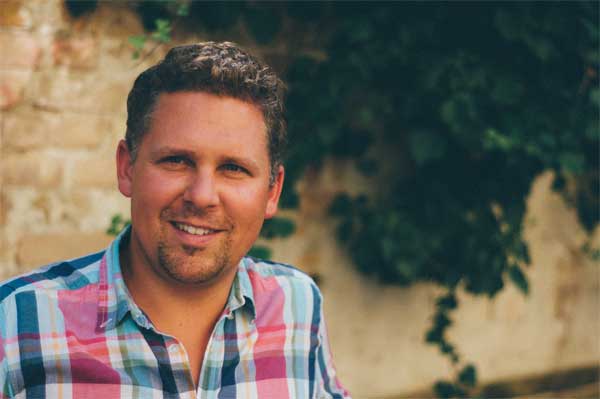 Christoph Funk
Lead Pastor
Christoph (born in 1977) is married to Kristina. They have lived in Potsdam with their five children since 2009. Christoph studied Theology and is the lead pastor of erlebt. Christoph came to faith in Jesus Christ at a young age. Since then, he has gone through all the highs and lows of life with God and continues to grapple with the meaning of grace. He enjoys spending time with his family, enjoys reading, playing piano or guitar, and listening to good music.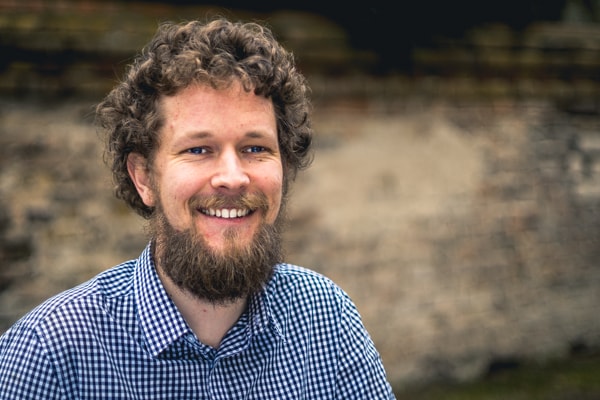 Tobias Togno
Pastor
tobias.togno@erlebt-potsdam.de
Tobias (born 1989) is married to Emanuela and the two live in Potsdam since January 2018. Even as a child he has experienced Jesus again and again (ask him about the story with the tree). After studying theology he spent two years leading the youth group in a church in the north of Berlin.Tobias likes to read and makes a lot of music. Together with his wife, he loves to invite guests. He also likes chocolate, sunshine, a good football game and the Seattle Seahawks.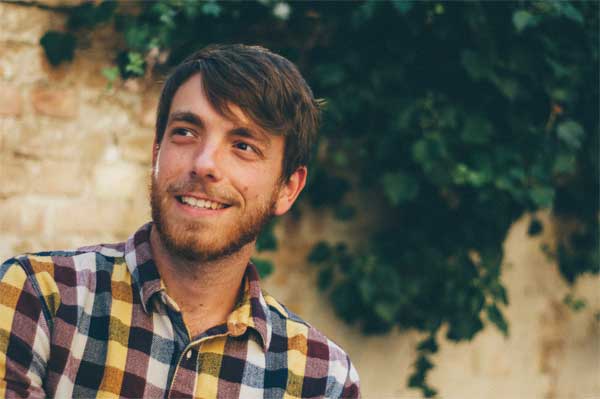 Manuel Rheinschmidt
Pastor
Manuel (born in 1990) is married to Alisa and studied Theology. He is a pastor in training and the creative mind of the trio. He experiences Jesus when he walks alone through Potsdam at night and tells God everything that's on his mind. Afterward, Jesus often gives him a completely new perspective of himself and his life. Manuel loves to take photos, go on walks with his cat, Amie, and skip rocks on the water.
In early 2009, the Funk Family moved to Potsdam with the dream of planting a church that could share the Gospel with Potsdamers in a modern and creative way. A church that would welcome all people, regardless of one's background, with the love of God.
In the first couple years, a small team became socially engaged in the Drewitz neighborhood, in the context of "The Ark" organization. By the end of 2014, the founding team had increased. As a new team, we developed our focus for the next phase of the church plant. At the end of 2014 we were able to purchase a new space as a meeting point on Friedrich-Engels Str. 17. Since the beginning of 2015, we have held regular worship services and also meet throughout the week in small groups. The work that began in Potsdam-Drewitz continues today. Individuals from the church volunteer at the Ark and we continue to initiate projects that offer social support to the neighborhood of Drewitz.
There are many projects like erlebt in Germany, Europe, and throughout the world. It is important for us to be connected with other church-planting projects, and we are active in the following networks:
As a church for Potsdam, we are dependent on donations. We have normal life expenses like rent and other personal costs. We do not receive church taxes or other forms of government funding. That is why we are dependent on donations from those who desire to support our work. If you would like to help in this way, you can send a donation through a bank transfer. You will automatically receive a donation receipt at the beginning of the year. Please provide a mailing address with your donation so that we can send you a receipt. We are also happy to provide a glimpse into our finances, if you are interested. To do this, please get in touch with one of the pastors.
Donation Account Information
erlebt – Kirche für Potsdam
Spar- und Kreditbank Bad Homburg
IBAN: DE 27 5009 2100 0001 6491 91
BIC: GENODE51BH2